About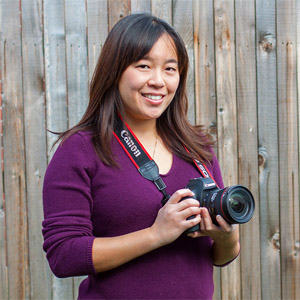 Growing up, I've always loved artsy and creative hobbies. I spent years drawing and painting, and somewhere along the way, I also became interested in photography. In 2010, I decided to take it seriously and purchased my first DSLR! I started with nature and still-life, but I eventually found that I loved landscapes and photoshoots the most.
I'm most known for my cosplay photography. Being a cosplayer myself, I love being able to capture these photos for other cosplayers, and they're always fun and creative shoots! I make efforts to research the characters and find locations fitting for them. Most of these photoshoots happen during Anime conventions, but I am also available outside of them.
I'm very passionate about photography, though it isn't my full time job. My other passion is programming, which is what I went to school for, and I work full time as a Director of Engineering. I do photography on the side whenever I can. Because of that, I usually only accept photoshoot requests for cosplay.
Equipment
Cameras: Canon 6D, Panasonic Lumix LX5
Favorite lenses: Sigma 50/1.4, Canon 24-70/4 L, Canon 24-105/4L, Canon 35/2
Lighting: Canon 430EX II